ABOUT US
Hi! We are Omami
We want to make it as easy as possible for you to feed your child nutritionally-dense and delicious food, so that you can focus on making magic at mealtimes. We're here to help by creating blends that are nutritionally-optimised, celebrate flavour and texture, are made in small batches and delivered right to your door.
What's in a name?
Our name, Omami, comes from the Arabic words 'ummah', 'umm', and 'umumah' which mean 'community', 'mother', and 'motherhood' respectively, and the Japanese word 'umami', which describes foods with a savoury taste outside of sweet, sour, salty, or bitter. These concepts all speak to the inherent joy in sharing meals with our children.
Everyone is capable of being a great parent, no matter how out-of-control or overwhelmed they feel.
We believe in the best for your baby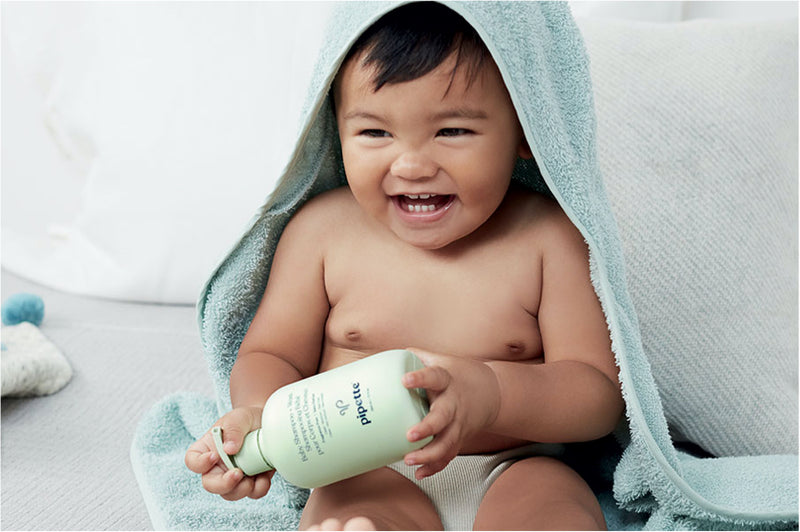 Formulated with nutritionists to support your baby's development through every milestone.

Freshly made to order, cold-pressed to retain nutrients, flavours, textures.

Our cold pressure process inactivates bacteria and viruses to keep our meals safe, naturally.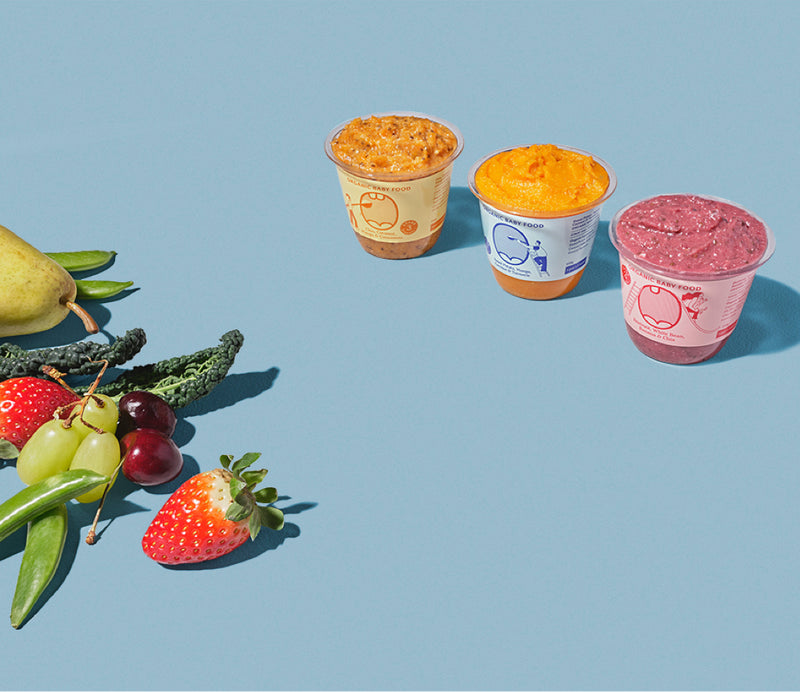 The Ingredients
37+ organic ingredients and growing
Our blends are made using only the best organic whole foods to help your baby develop and grow – vegetables, fruits, spices, herbs, pulses, legumes and healthy fats.
We never use concentrates. All our ingredients are freshly prepared, gently steamed and blended to preserve the maximum amount of nutrients. We don't use any of the 14 major allergens in our baby foods, which we are super proud of.
Real food for your baby
We use HPP to make fridge fresh baby food.
The
Process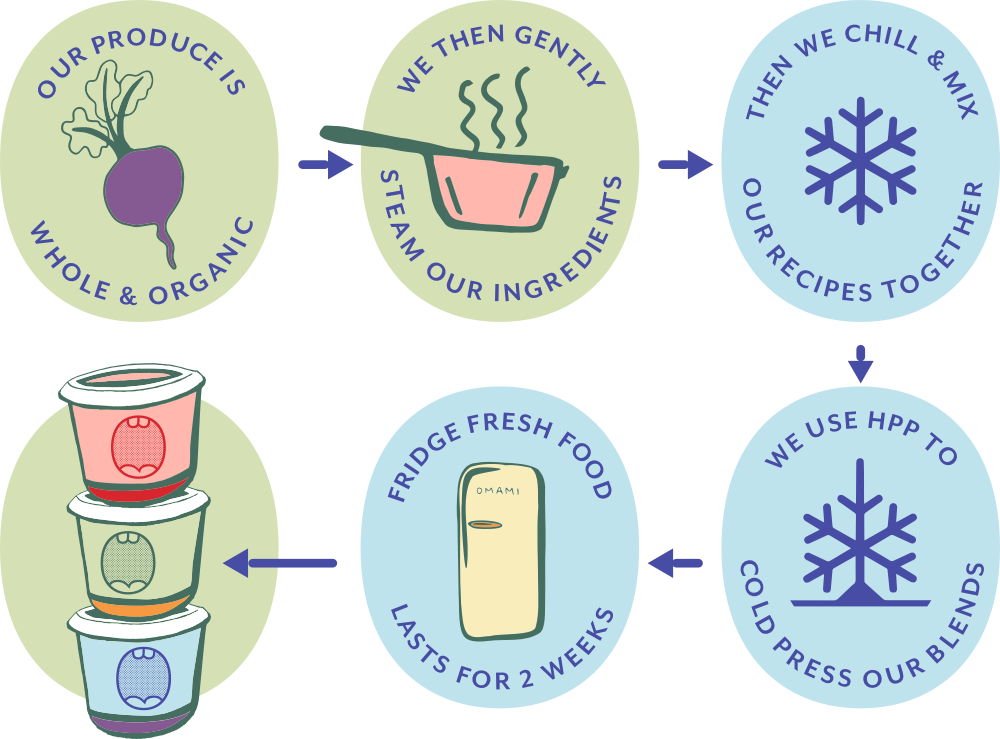 The
Shelf Stable
Process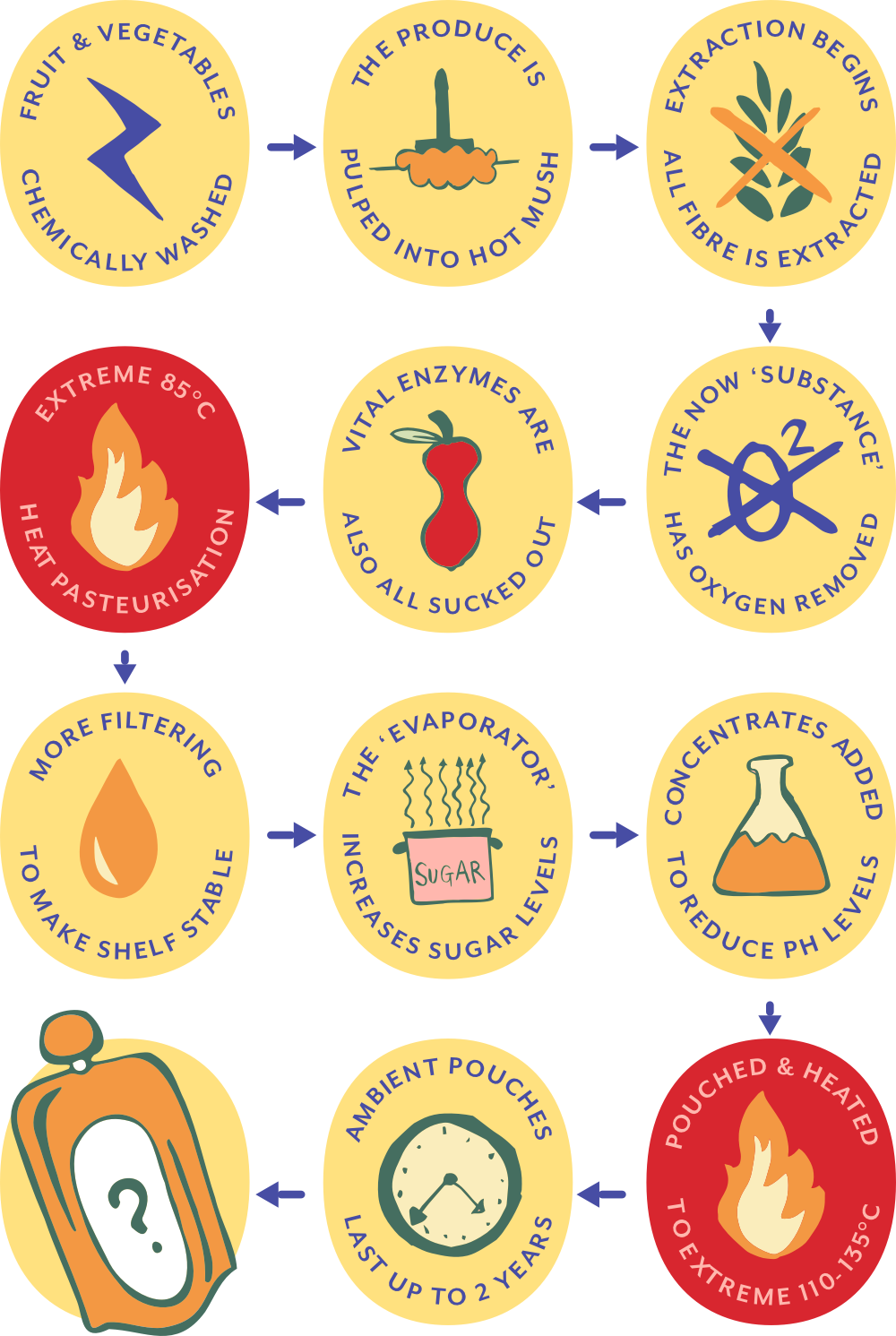 Our values
We want to empower the next generation to share a love of food. We know it's going to take a lot of hard work and graft, but we are committed to supporting families around the world in the early years of their babies lives. We hold ourselves to these values, and hope you'll hold us to them too.
Stay transparent

We believe in the power of truth.

Stay passionate

We care about food, people and the planet.

Stay inclusive

We accept and support every parent and every child.

Stay innovative

We never stop learning. We listen and adapt.

Stay simple

We will always put your baby first.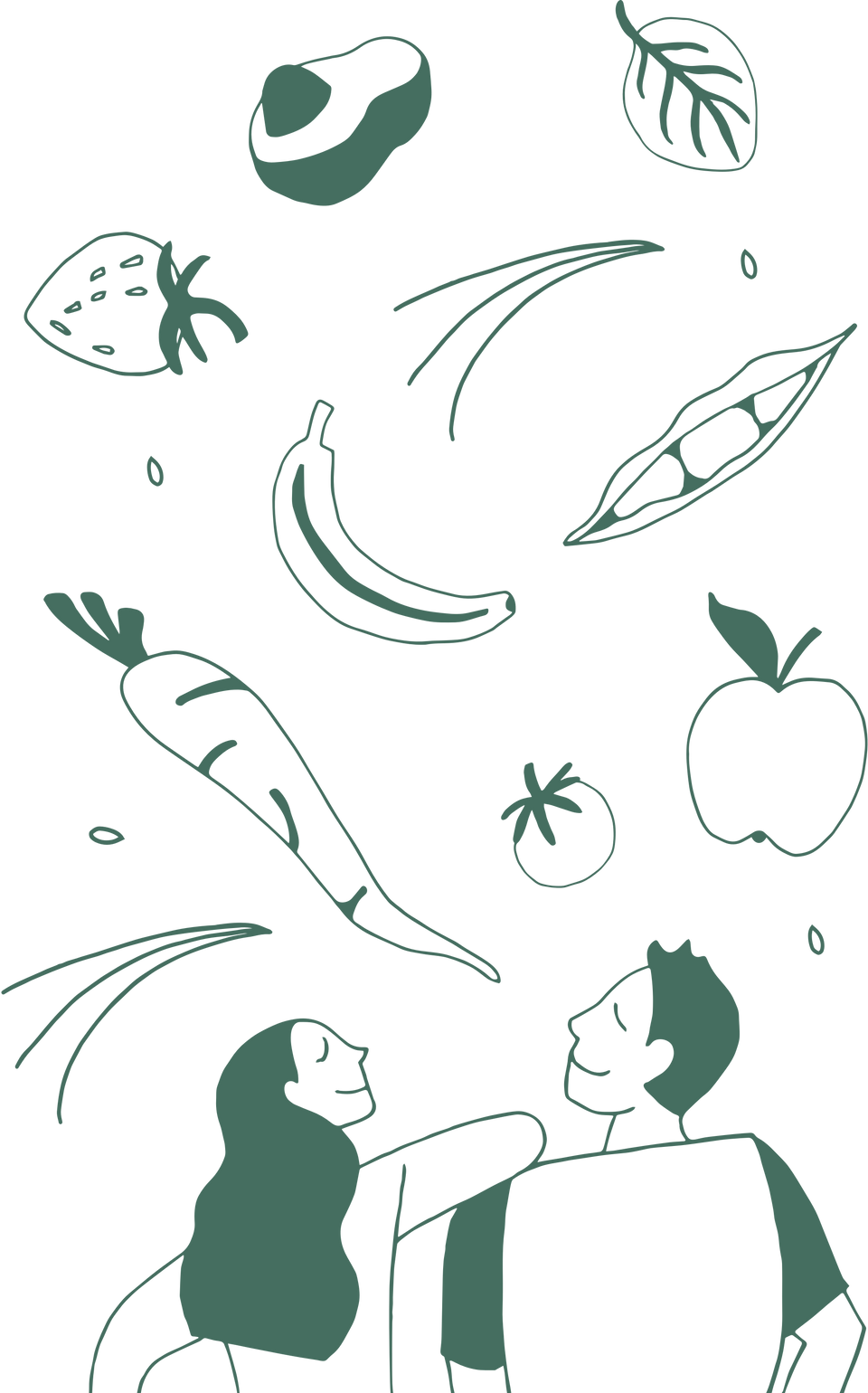 Our Packaging & Process
At Omami, we believe in the power of the truth. We respect the planet and will always stay open about our journey.
We use HPP (a cold water pressure system) to pasteurise and preserve our baby food. It's much more environmentally friendly than the traditional chemical and high heat processes, since it only uses electricity and recycled water.

Unfortunately, at the moment HPP is not possible in compostable or glass packaging, so our hands are tied to using plastic*. We've made sure that the plastic is BPA free and widely recyclable, just like the rest of our boxes and additional packaging. We are staying on top of innovation in the packaging industry and will do our best to switch to plastic free on our journey soon.

We use an insulated packaging system. It's 100% recyclable, made from recycled paper and can be disposed of in your recycling bin at home. It keeps all our products below 5ºC for 24 hours. We fill them with gel packs to keep this extra chilled, which you can re-freeze and use in picnic baskets, for bumps and bruises or any other icy needs. If you'd like to recycle the gel packs, simply cut the corner of the pack and pop the contents in the bin, which are completely non toxic and safe for the environment, then recycle the outer film.

* We hate plastic, and we know you do too. Currently our hands are tied with our HPP process, but if you know of any alternatives that you think we should consider, please get in touch at hello@omami.co.uk
@omamilife
Become a part of our adventure